All pigs on a Romanian farm with almost 42,000 pigs had to be culled as African Swine Fever was found on the premises.
The outbreak was confirmed on February 16. That was reported by the World Organization for Animal Health (OIE). The farm is located in Slobozia, in the county Argeş, about 80 km west of the capital Bucharest. According to the report, 23 animals were tested positive in a population of 41,786.
Read more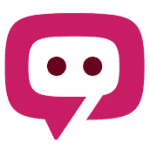 The South African Pork Producers' Organisation (SAPPO) coordinates industry interventions and collaboratively manages risks in the value chain to enable the sustainability and profitability of pork producers in South Africa.