Source: Pig Progress, Vincent ter Beek, 10 September 2021, photo credit: english.fleischwirtschaft.de
The African Swine Fever (ASF) virus is likely to be around in Germany for at least another 5 years.
That rough estimate was given by veterinary experts at a press conference by Brandenburg state in the context of 1 year of African Swine Fever in Germany. Obviously, they added, it is difficult to make clear assumptions as there are quite a number of unknown factors.
On behalf of the German Federal Research Institute for Animal Health, FLI, Dr Carola Sauter-Louis explained that the situation in Eastern Germany is substantially different from that in Belgium or the Czech Republic, so far the only countries that have managed to successfully eradicate ASF infections in wild boar.

That is because they only had to fight 1 spot of infection. The situation in Germany, however, is different, because the country is currently exposed to ongoing infection pressure from Western Poland along the entire border. In Poland the ASF situation is not under control.
Read more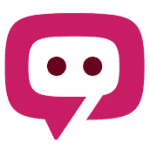 The South African Pork Producers' Organisation (SAPPO) coordinates industry interventions and collaboratively manages risks in the value chain to enable the sustainability and profitability of pork producers in South Africa.