Source: Vincent ter Beek, Pig Progress, 18 September 2020, photo credit: Antara/Anindira Kintara/The Jakarta Post
African Swine Fever has been around in Germany's wild boar population for a week now, and as a result, prices for weaner pigs, sows and finisher pigs all received a big blow. The total of infected carcasses has grown to 13 – and more are to be expected.
The market economic situation for swine producers has changed strongly in the last few days in Germany, because of the discovery of African Swine Fever (ASF) in the country's wild boar population. Trade partners outside the European Union (EU), like China, Japan, the Philippines, South Korea as well as Brazil, Argentina and Mexico have all announced to close their borders for German pork.
Germany's pig meat exports to China, the major trade partner, alone counted for € 1 billion/year; South Korea was the second largest destination. Inside the EU, there is a policy of regionalisation, which means that trade is business as usual, but because of the dropped demand from so-called third countries, prices have gone down sharply anyway.
Read more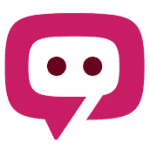 The South African Pork Producers' Organisation (SAPPO) coordinates industry interventions and collaboratively manages risks in the value chain to enable the sustainability and profitability of pork producers in South Africa.